Sylk is the one and only lubricant derived from New Zealand Kiwifruit Vine Extract. It lasts long and helps restore natural lubrication to enhance intimacy. It is water-based and nearly identical in pH to a woman's natural healthy secretions.
Women around the world love Sylk because it is gentle and safe to use every day for vaginal dryness and to enhance sexual intimacy. Sylk is a water-based formula that contains no additives or harmful parabens.
Sylk is a natural remedy that helps with vaginal dryness. The changes associated with menopause cause fluctuations in hormones and other factors which make vaginal dryness a common menopausal symptom.
The Benefits of SYLK

Derived from an extract of the New Zealand Kiwifruit Vine (all natural)
Water-based, non-gel fluid lubricates naturally
Replenishes your natural feminine moisture
Gentle and safe for sensitive skin
Natural product laboratory formulated to strict international standards.
Water soluble, ultra slippery, non-sticky, and will not stain
Lasts long and is not messy like other personal lubricants
Deliberately not flavored or colored to avoid triggering allergies
Has a slightly acidic pH level as in a normal healthy vaginal environment
Heightens sensitivity and sexual pleasure
Safe to use with condoms
Recommended by doctors and women's health specialists
Why Use Sylk Lubricant?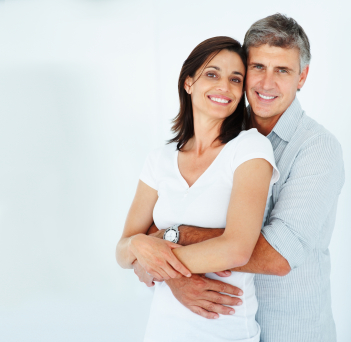 Why is Sylk the best personal lubricant on the market? Sylk is simple to use and it is all natural, which makes it step above the rest. Don't forget that it is very inexpensive when compared with the leading brands like KY, Astroglide, or other personal lubricants.

Many of these are sexual enhancement products that use menthol or other ingredients to help create a warming or tingly sensation during sex. Sylk does not contain menthol or other potentially irritating agents that cause such sensations. Instead, Sylk is an all natural product that is water-based and made from Kiwifruit Plant extracts to provide a safe, flavorless, odorless, non-sticky lubrication that is as close to natural vaginal lubrication as you can get. Sylk heightens sensitivity and sexual pleasure naturally.

Sylk provides the solution for women suffering from vaginal dryness and also aids sexual enhancement with a natural formula that is safe to use even if you have sensitive skin. Sylk is the natural and gentle way to supplement your body's natural lubrication. For women, prolonged intimacy should be enjoyable, not a test of endurance. Sylk makes this possible.


Sexual Enhancement with Sylk


Use Sylk for sexual enhancement and improved intimacy. As a sexual aid, Sylk is an effective natural lubricant which is doctor recommended because of how well it works. The non-sticky, water based formula won't stain, get sticky, messy, or dry out during or after use.

Using Sylk for Sexual Enhancement
Sylk helps relieve dryness and discomfort with just a few drops applied with your fingertips. Sylk can also be used with a vaginal applicator if needed.

Because it is safe and natural, you can use as much or as little as you need. Generally, just a few drops of Sylk will do the trick. Use Sylk as often as desired. The all-natural, long lasting formula is ideal for relaxed, intimate pleasure that can last as long as you desire.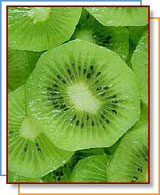 Sylk Ingredients
Sylk is made of 100% natural ingredients. Sylk contains Purified Water, Extract Kiwifruit Plant, Vegetable Glycerine, Sodium Citrate, Xanthan Gum, Citric Acid, Potassium Sorbate, and Citrus Seed Extract.
Sylk is a versatile product designed to be the best personal lubricant to help with vaginal dryness and to help with male and female sexual enhancement.
Sylk is a sperm-friendly lubricant made from all natural ingredients. It is gentle for sensitive skin and contains no spermicidal ingredients.

Personal Sexual Lubricant


For women who experience vaginal dryness during sex, Sylk is the best personal lubrication product. All natural, Sylk is a vaginal lubricant that has a pH level similar to the level in a normal vaginal environment.

Sylk outperforms other vaginal lubricants like K-Y lubricant or Astroglide because it is a water based lubricant that contains only natural ingredients. Sylk is the ONLY natural lubricant made in New Zealznd from an extract of the kiwi fruit vine. The extract of the kiwi fruit vine is a very special ingredient that makes Sylk a one-of-a-kind product.

Sylk for Female (and Male) Sexual Enhancement
Sylk is odorless and flavorless, unlike some of the other sexual enhancement products. So whether it is used as a female lubricant or a male lubricant, Sylk is one of the most effective, easy to use, gentle, and affordable products you can buy today!

So many women have already made Sylk a part of their intimate sexual experiences because it is the most effective, easy to use personal lubricant. The non-sticky water based formula is not a gel, but a sexual "slippery liquid" lubricant that takes only a small amount for big results.

Sylk is safe to use even on the most sensitive skin and it can be used by women or men of any age. It is condom safe and sperm-friendly, not to mention gentle enough for people with allergies or other conditions that might be irritated by different products. Doctors and women's heath specialists highly recommend Sylk above all other lubricants.

Menopause Vaginal Dryness
Sylk makes a terrific personal lubricant for dealing with vaginal dryness caused by menopause. In fact, best-selling author and nutritionist Ann Louise Gittleman, M.S., C.N.S. recommends Sylk to menopausal women in her book titled, Super Nutrition for Menopause.

In fact, a woman's body goes out of balance during menopause, and one of the symptoms is reduced estrogen levels. This reduces the effectiveness of the organs (such as the kidneys) which leads to an imbalance in water levels throughout the body. All of this contributes to vaginal dryness.

Menopause Sex
It's not an oxymoron. Just because menopause starts does not mean that sex and intimacy has to stop. Sex during menopause should be as natural and pleasurable as at any other time in life with the natural gentle formula that is Sylk personal lubricant.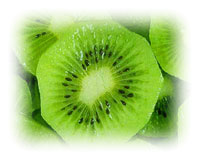 Because it is topical and easy to use, Sylk is a bedside staple for many menopausal women. Many doctors and other menopause experts recommend Sylk by name because it is all natural, safe to use, and it is very effective.

The long lasting, non-sticky formula is water based, not a gel, so it doesn't leave a mess and it won't dry out or stain. This helps improve intimacy by relieving dryness and discomfort. It is perfectly safe for use with condoms because the gentle natural ingredients do not compromise latex in any way.


Vaginal Dryness


The causes of vaginal dryness can vary from woman to woman. Most women experience vaginal dryness at some point in life, whether it be as a result of menopause, pregnancy, or fluctuations in the menstrual cycle. Stress can also be a factor that causes it. Certain medications or chemotherapy and radiation treatments can lead to vaginal dryness. Some women simply have an inadequate supply of natural lubrication and experience continual dryness and irritation.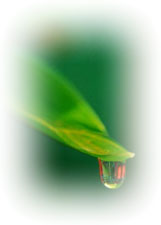 Whatever the cause, Sylk is a gentle, natural vaginal lubricant that has a pH level which is very close to the natural level in the vaginal area. It contains no hormones, no harsh chemical additives, and it is ultra-slippery, non-sticky, and long lasting. This makes Sylk the most gentle and natural way to supplement your natural lubrication.

Vaginal Dryness Natural Remedy
Sylk is a vaginal dryness treatment that is recommended by doctors because it matches normal female secretions, making it highly effective as a personal lubricant. Sylk is a safe and gentle substitute for normal moisture due to its completely unique all natural composition. There is no other lubricant like Sylk in the world!



Sylk works for women who experience these conditions:

Menopause-related changes that lead to dryness
Vaginal dryness during sex
Vaginal dryness as a result of hormone fluctuations
Uncomfortable or painful intercourse due to dryness
Vaginal dryness due to chemotherapy and radiation treatments
Vaginal dryness due to pregnancy
Sylk is so gentle and effective that it makes a great personal lubricant for women who just want to enjoy more comfortable, relaxing, and more pleasurable sex!

Sylk Personal Lubricant Price: $17.99